About Us
We, Angelify Multinational Private Limited, are a name trusted by a large clientele in many parts of the world. Our company is renowned as a trader and exporter that is capable of meeting the high expectations and requirements of clients, in a perfect manner. Every day, we work in a punctual way to bring forth the best range of Baby Chicks, Decorative Bronze Sculpture, USB Car Charger, Ceramic Flowerpots, Rescue Ropes, etc., within the stipulated time frame. This strict focus on punctuality has made our company a leading name in the eyes of clients.
We are determined to support our huge clientele by not just offering top class products but also through constant customer support & ethical business performance. We are seeking to constantly improve our business performance, in order to provide maximum benefits to our precious clients. In the future years, we aspire to continue with this exceptional performance and consistently offer the best product range to clients, along with our professional Education Service, Consultancy Service, Web Development Service, etc., as a trusted service provider.

Our Goals
Every company works in the market to accomplish a set of goals. Our enterprise has also set some specific goals for ourselves that we wish to accomplish. The prime goals of our business concern are listed below:
To become the No.1 trading concern in the target segments
To provide maximum gratification to clients at the end of every sale
To ensure safety of clients at every step of our business journey
International Presence
Internationally, our private limited company is renowned for exceptional business handling talent and its superior range of products. Every day, we promise to surpass our competitors and adhere to latest standards of ethics, work & quality. Concentration on these, we have emerged as one of the highly trusted trading concerns from Bihar (India). Across India, New Caledonia, New Zealand, etc., our company is trusted as a great partner by a huge clientele. We offer them top class assortment of Rescue Ropes, Baby Chicks, etc.
To constantly offer the best to clients, we have joined hands with most reliable vendors of not just India but also Armenia & Australia. From these carefully chosen vendors, we procure a quality assortment. Approximately, 50% of our stock is procured from international vendors. This allows our company to cater to the bulk demands of clients, in an efficient manner without compromising on quality.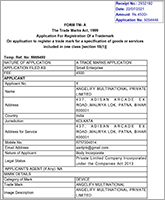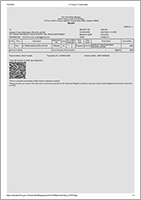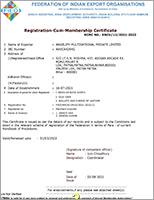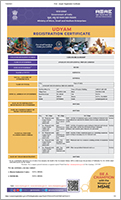 Read More